Public Awareness Campaigns
Uplifting domestic violence awareness through communications
Sharing the latest news in DV prevention and awareness. 
We respond to domestic violence homicides, and high-profile cases in the news, in order to raise up the voices and experiences of survivors, honor the lives lost, and ensure media coverage is accurate, sensitive, and well-informed.
Public Awareness Campaigns
We conduct public awareness campaigns throughout the year to keep the issue of domestic violence visible in our state and to engage Rhode Islanders in saying "No More!" Together, we can end domestic violence.
At the RICADV, we work with the media to raise awareness about domestic violence, the services and resources available, and the ways our communities can get involved to help prevent and end abuse.
October is National Domestic Violence Awareness Month (DVAM), and we're calling the community in because it's on all of us to end domestic violence.
For the past two years, survivors of abuse have faced two crises: The COVID-19 pandemic and violence at home. Even for survivors who are no longer in violent situations, the pandemic's effects have heightened barriers to safety with loss of income, lack of childcare support and threats to safe, stable housing, leaving a long-lasting impact. Survivors need our support on their journey to healing and rebuilding their lives after abuse. 
This DVAM, you can support survivors in your community by learning ways to be an active bystander. Domestic violence affects us all, and it is crucial to know the signs of abuse and learn where to get support or how to provide resources to someone experiencing violence.

How can you get involved? Follow us on social media to hear stories from community partners working to address root causes of domestic violence, attend our upcoming training sessions for community members and check out our statewide public awareness campaign calling Rhode Islanders in to learn more about subtle and commonly overlooked forms of abuse.
Catch our "Know the Signs" campaign in action this DVAM! Hear our radio public service announcements by survivors in English and Spanish, view our TV public service announcements across local stations, check out media interviews and see billboards and ads displayed throughout our state and online. The "Know the Signs" campaign focuses on recognizing lesser-known forms of abuse, like controlling a partner's finances, forcing a partner to share passwords and unwanted touching or grabbing.

The RICADV's member agencies will host a series of events throughout the month, which can be viewed through our events calendar. Throughout DVAM, SOAR is launching a social media campaign titled, "Love Letter to a Survivor." These letters, which will be posted on SOAR's Instagram, the SOAR website and can be seen out in the R.I. community, aim to honor survivors, raise awareness about domestic violence and share resources and support available. Want to share a survivor love letter of your own? You can tag the RICADV and SOAR on social media or email Claire Day DeHaven, SOAR coordinator, at claire@ricadv.org.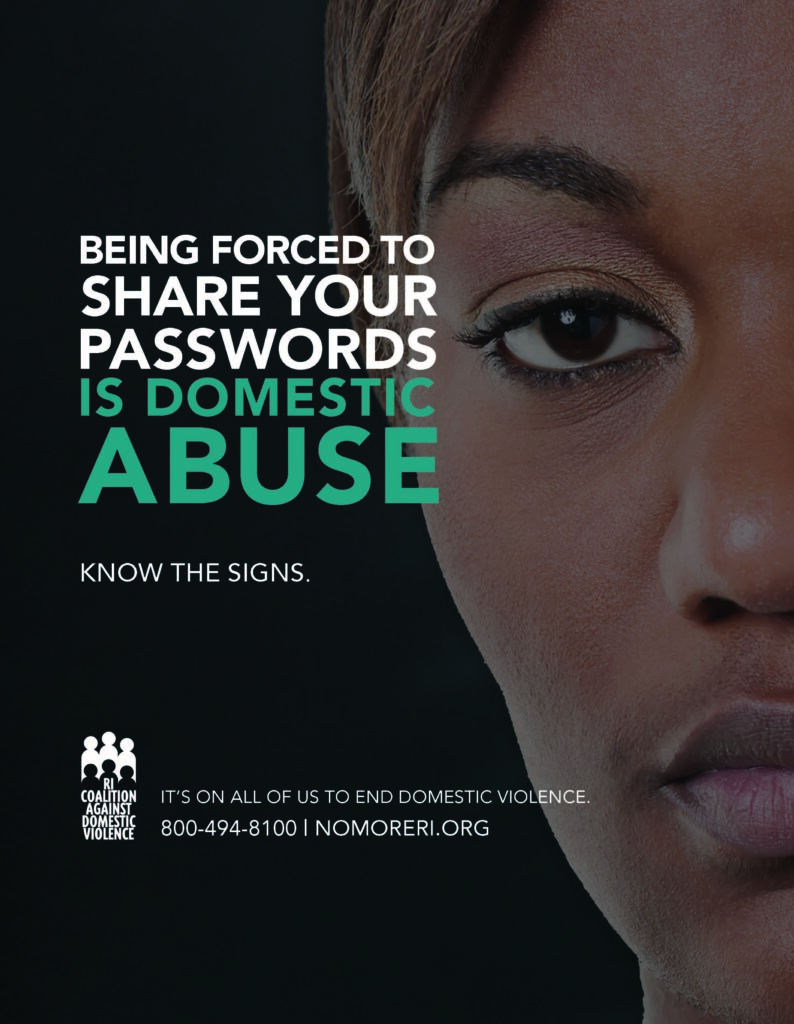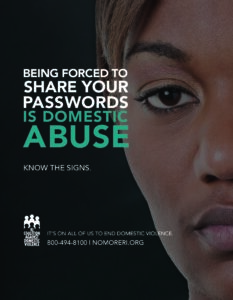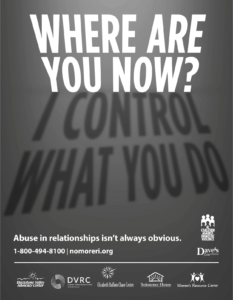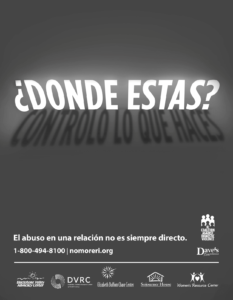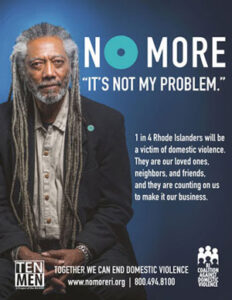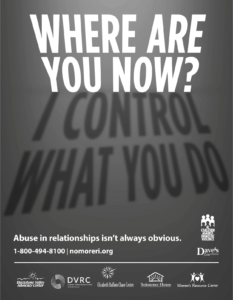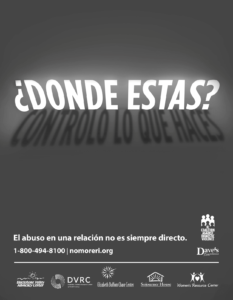 In 2019, we re-launched our Hidden Meanings campaign with a new look, shedding light on subtle tactics abusers use to gain power and control. Abusers minimize their actions and discredit their partner's feelings, saying things like, "I was just joking," or downplaying forms of physical abuse as a "joke."
In English and Spanish, survivor stories were shared through a social media video series #SurvivorStories, public service announcements were broadcast through Pandora, Spotify, and several R.I. radio stations, and billboards and ads were displayed across the state – including on the scoreboard and digital signage at the Dunkin' Donuts Center, across social media platforms, and in over 50 newspapers and publications including The Providence Sunday Journal. SOAR and Ten Men members were also interviewed for multiple news stories, shedding light on how domestic abuse is not always obvious.
The confidential statewide Helpline can be reached by calling 1-800-494-8100 or using the online chat here. The Helpline is for all victims of violent crime, including domestic and dating abuse, and those looking for more information to help a victim of violence.